Upcoming Events
*Register Below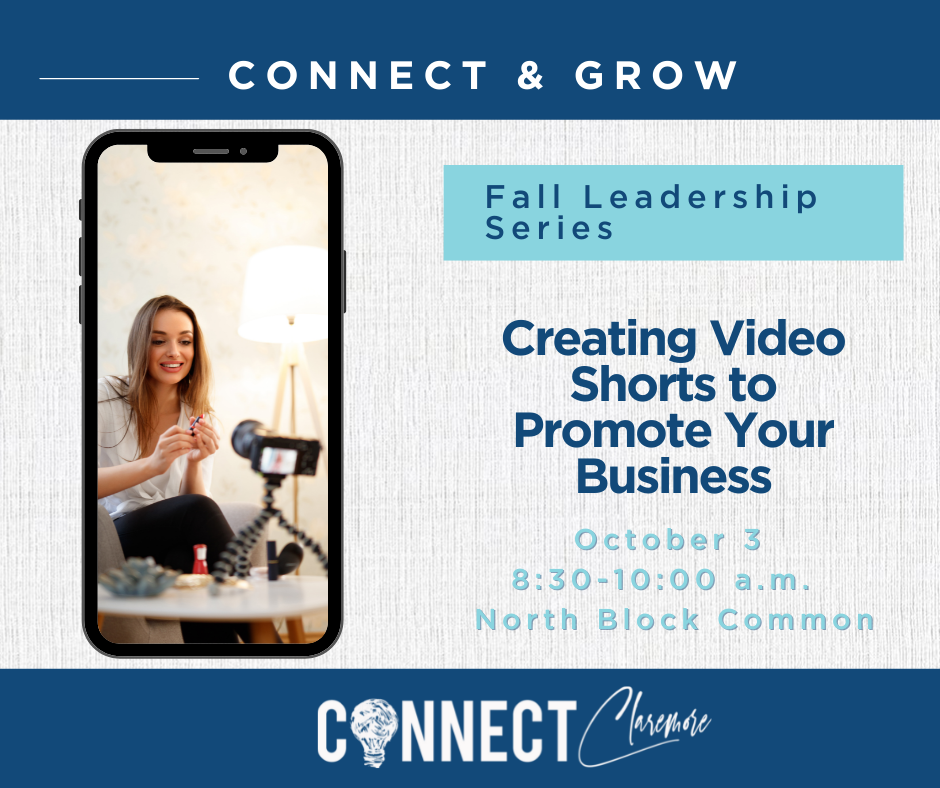 Today, many major social media platforms are driving creators toward developing video content. Join us for our monthly Connect & Grow Fall Series focused on effective and efficient methods of Communicating Through Social Media.
Our second session will focus on how to create captivating videos to help you successfully promote your small business.
Our guest presenter is Rebekah King.
Save your seat today by filling out the registration form below.
Creating Video Shorts to Promote Your Business
October 3 | 8:30 -10:00 a.m.
North Block Common

Please scroll down and complete the registration form to register for the event.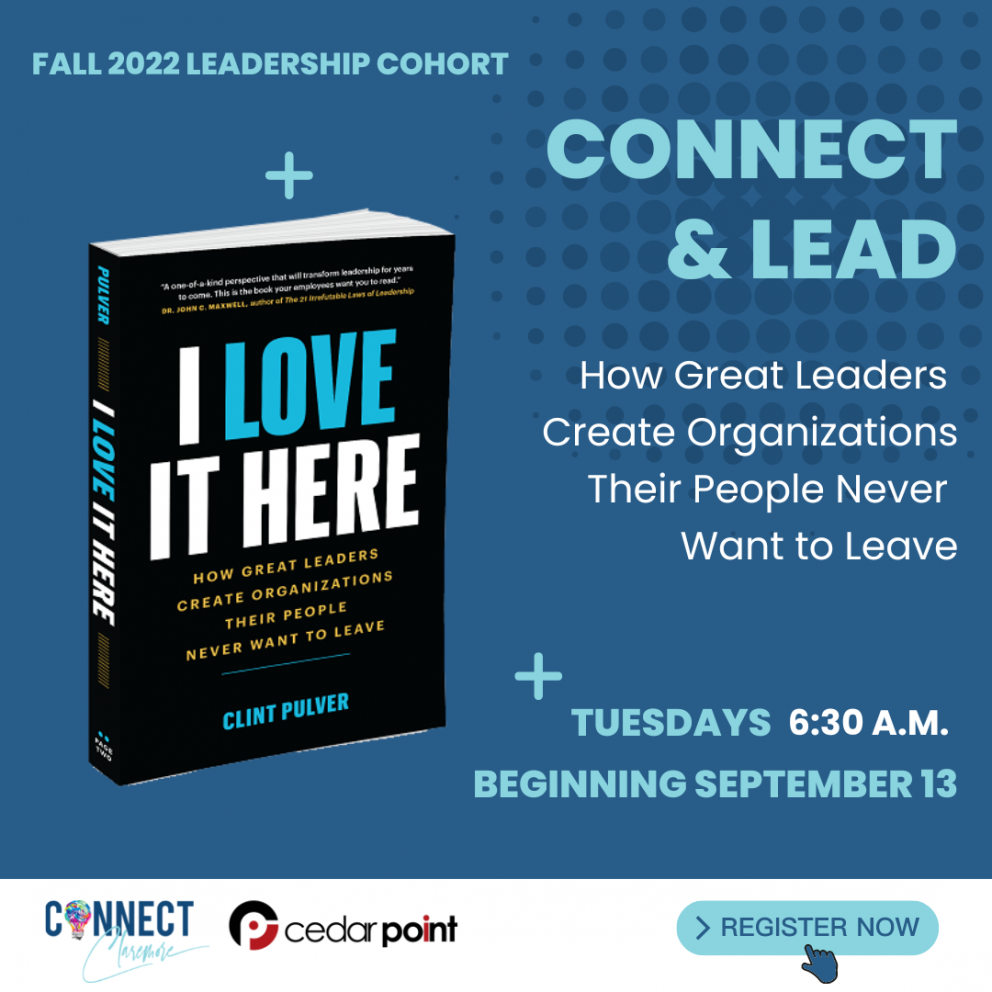 Join us for a deep dive into the 5-star book, I Love it Here. Beyond building a loyal workforce or connecting employees to a mission, leaders worth following know how to invest and improve the lives of their workforce. Cultivating an environment where people want to be is pivotal to the growth of organizations and help gives an advantage in today's competitive workforce.
This is not a study of dry, theoretical leadership jargon. Instead, with this book as a framework, we will discuss relevant, real-world experiences, data-driven research and actionable solutions.
Secure your place today and register here!

Tuesdays | 6:30 a.m.
Beginning October 4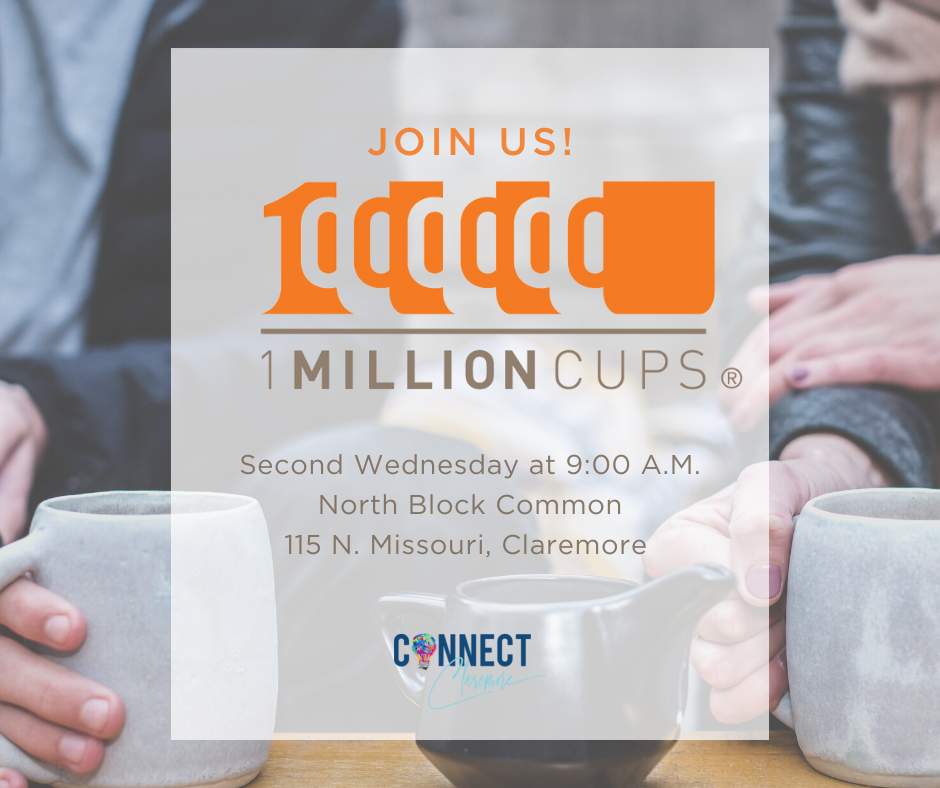 Join us for 1 Million Cups Claremore on the second Wednesday of the month! This unique event highlights community small business owners and entrepreneurs who will inspire you with the stories of their business journeys, challenges, and plans for the future.
Additionally, 1 Million Cups provides you with a unique opportunity to connect with other like-minded people for the exchange of thoughts and ideas to help take your business to the next level.

October 12 | 9:00 a.m.
North Block Common
115 N. Missouri Ave.
Claremore, OK 74017