CONNECT & LEAD – Fall 2022 Leadership Cohort
*Registration Form Below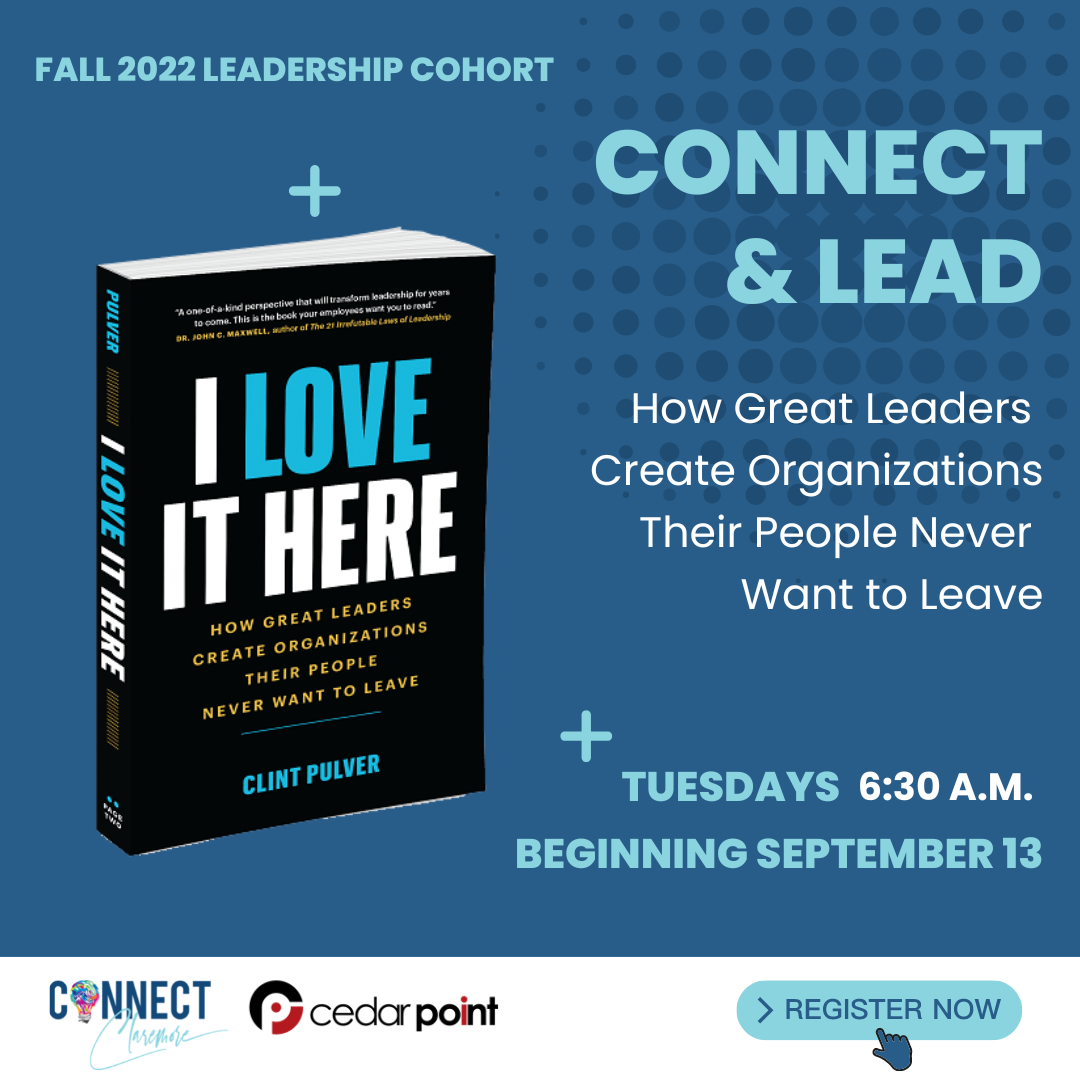 Great leaders spend time with other great leaders.
Join us for a deep dive into the 5-star book , I Love it Here, by Clint Pulver (Emmy Winning, "Undercover Millennial"). Beyond building a loyal workforce or connecting employees to a mission, leaders worth following know how to invest and improve the lives of their workforce. Cultivating an environment where people want to be is pivotal to the growth of organizations and help gives an advantage in today's competitive workforce.
This is not a study of dry, theoretical leadership jargon. Instead, with this book as a framework, we will discuss relevant, real-world experiences, data-driven research and actionable solutions.
The leaders in this group commit to confidentiality, active participation, and supporting each other.
Registration is now open and will close to new participants on September 21. To join us, please complete the form below.
For more information, contact Terri May Peters.