Baker Hughes Receives Google Community Champion Award
October 8, 2014
Story originally published by CIEDA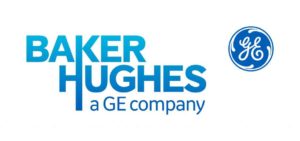 Baker Hughes was recognized as the Google Community Champion Award recipient at the 6th Annual Northeast Oklahoma Regional Alliance (NORA) Summit. The company strives to form a strong community presence in their efforts to find innovative solutions in oil, gas, and alternative energy production.

"We couldn't be more proud to be the home of three Baker Hughes facilities," said Jeri Koehler, Executive Director for Industrial and Economic Development. "Their continued investment and expansion in Claremore prove that we have the right mix of resources for industrial opportunity."

The Baker Hughes Artificial Lift Research and Technology Center (ALRTC) opened February 20, 2014, in Claremore, Oklahoma. With an investment of more than $60 million, the facility is unlike any test facility in the world.

According to Baker Hughes, " The ALRTC makes it possible for engineers to look 20 years into the future and anticipate industry demands and obstacles. By locating the ALRTC adjacent to the Baker Hughes artificial lift product center, engineers from R&D, Manufacturing, Quality, and Reliability teams can work synergistically to create, develop, and test solutions to those problems.