Love Air Conditioning Celebrates 60th Anniversary
September 23, 2019
Story originally published by CIEDA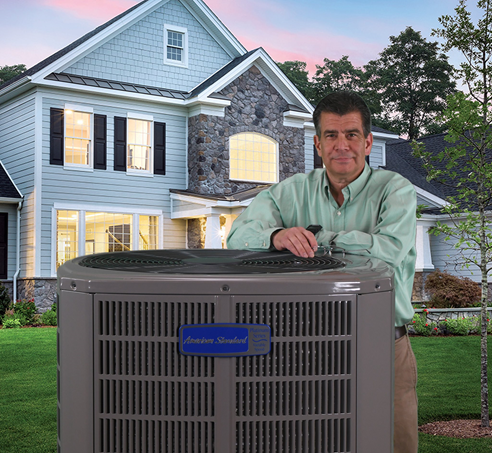 Claremore Area Chamber of Commerce
419 W. Will Rogers Blvd
Claremore, OK 74017
September 23, 2019
Contact:
Barby Myers
President & CEO
(918) 341-2818 | barby@claremore.org
Love Air Conditioning Celebrates 60th Anniversary
CLAREMORE, OK – The Claremore Area Chamber of Commerce is proud to announce the celebration of the 60th Anniversary of Love Air Conditioning LLC. September 2019 marks 60 years in business for Love Air Conditioning, the oldest heat and air conditioning company in Claremore and Rogers County. In September 1959, Jack Love started the business as a heating and sheet metal shop. A few years later, Love decided to expand the company's product line in response to the growing popularity of air conditioning, and since then, has been a leading provider of air conditioning and heat products.
In 1990, Tim and Julie Fleetwood bought the business from Julie's parents. Love Air has been in the same building for over 50 years and houses a showroom for customers to view the equipment and accessories provided. Love's main line of air conditioners and furnaces is American Standard, which is rated number one in Consumer Reports. Love Air has been awarded American Standard's "Dealer of the Year" many times. "Julie and I would like to thank all of our residential and commercial customers and our employees for the many years of business," stated Tim Fleetwood. "We have come a long way since 1959, and we are looking forward to many more. Our Love Air customers are like family."
Owner Tim Fleetwood is active in the community and has represented small business on the board of the Claremore Economic Industrial Development Authority (CIEDA) for over 29 years. "As a fellow family business owner, I can attest to the hours of hard work, dedication, and commitment that are invested into a thriving small business," said Ryan Neely, CIEDA Chairman. "The Fleetwood family has served as a pillar in the community for many years, and their impact can be felt across Claremore today. On behalf of the CIEDA board and staff, it is my honor and privilege to congratulate the Fleetwood's on 60 years of business success."
The Claremore Area Chamber of Commerce is marking the 60-year celebration with a commemorative ribbon cutting on Wednesday, September 25 at 9:00 am. The public is invited. "On behalf of the Chamber Board of Directors, we are excited to recognize Love Air Conditioning and this significant milestone of their business," said Barby Myers, President and CEO of the Claremore Area Chamber. "We are proud to have Love Air Conditioning as a Chamber member and wish them continued business prosperity in Claremore and Rogers County." The ribbon-cutting will be held at Love Air Conditioning located at 122 W. Will Rogers Blvd from 9:00 am – 9:30 am.