Partnership Leads to Flight School at Claremore Regional Airport
April 15, 2015
Story originally published by CIEDA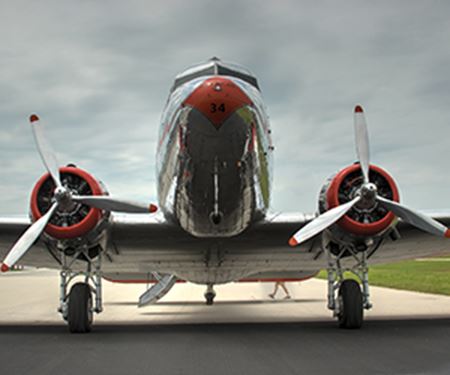 Photo Courtesy of Tulsa Aviation Group

Completion of the north taxiway extension has stimulated expansion and development at Claremore Regional Airport. It has created the potential for eight new private box hangars ranging from 2,500 sq/ft to 3,500 sq/ft and has attracted a private pilot ground school at the facility thanks to a newly formed partnership between Rogers State University (RSU) and Tulsa Aviation Group (TAG).

"The Claremore Regional Airport is an ideal location for our instruction," said Casey a flight instructor and partner at TAG. "There are few facilities in this region that compare. Our goal is to attract flight students from the neighboring communities. We are confident that when they experience the Claremore Airport, they'll be sold."

The RSU Aviation private pilot ground school is a six-week program with classes held 6-8:30 p.m. each Monday and Wednesday. The inaugural class will start on Monday, May 4, at the Claremore Regional Airport. Cost for the class is $390, and a $100 deposit is needed to secure a seat.

"The growth we've experienced in the past few years is unprecedented for regional airports of our size," said Eric Winn, Claremore Regional Airport Manager. "In this time, we've seen great strides in expansion and development."

The Claremore Regional Airport is owned by City of Claremore and managed by the Claremore Industrial and Economic Development Authority. It has seen tremendous growth over the past five years including the construction of 15 new private and commercial hangars.

"We are proud of the asset we have in our airport," said Jeri Koehler, Executive Director of the Claremore Industrial and Economic Development Authority. "Few communities in Oklahoma can boast such a fine facility. It is a great benefit to our business and industrial partners and we are proud to partner with RSU Aviation to bring instruction to future pilots."

The airport has received more than $6.1 million in federal grants and continues to stand out as premier facility in northeast Oklahoma.

The airport is located east of town on Highway 20 and plans to host two upcoming community events in the fall.

For more information or to register, call 918-527-3199 or visit www.tulsaaviationgroup.com.