Blue Arc Metal Specialties breaks ground on new Claremore facility
April 14, 2022
Claremore Industrial and Economic Development Authority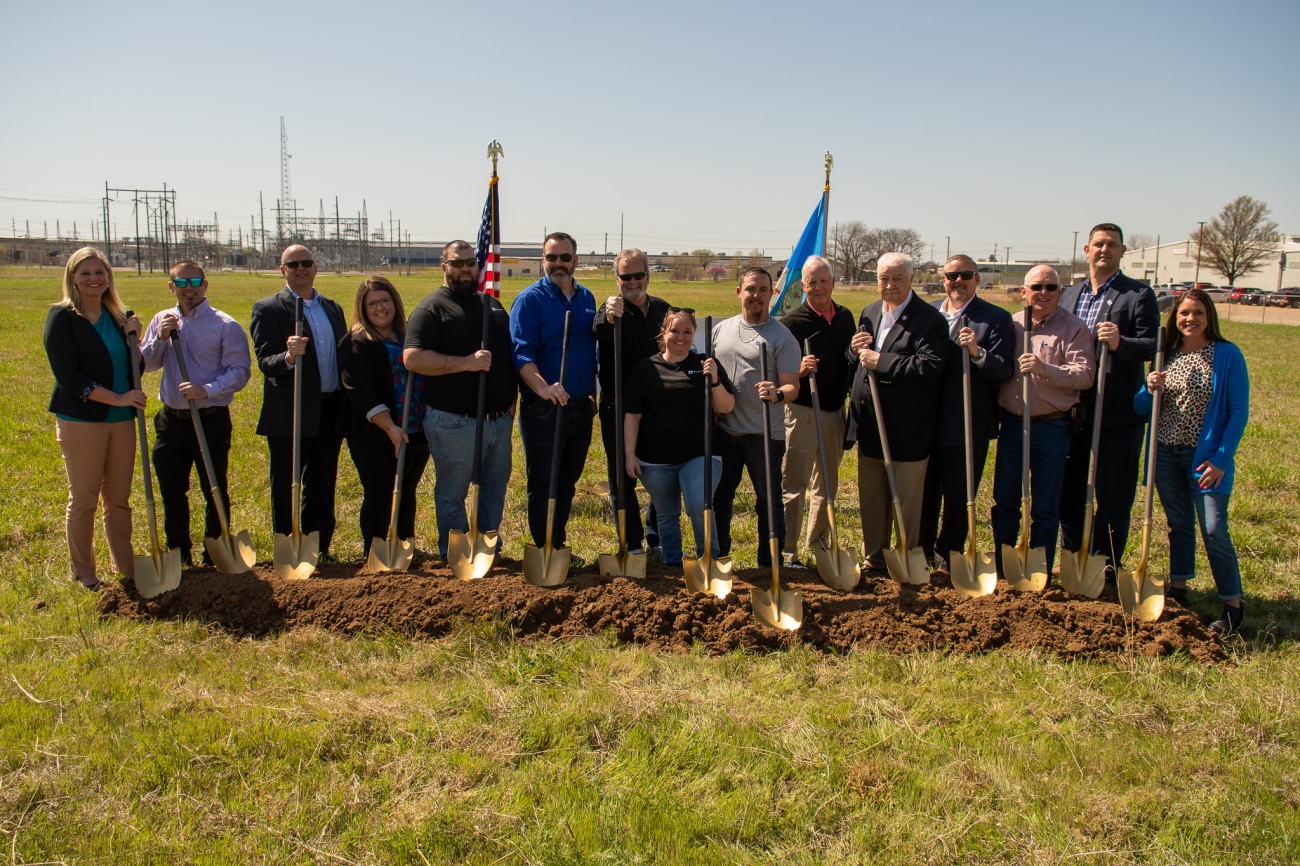 Local community and business leaders gathered in Claremore today for a groundbreaking ceremony to celebrate the growth and expansion of Blue Arc Metal Specialties. The locally owned and operated manufacturing operation will begin construction of a new 36,000 square-foot facility on five acres in the Claremore Industrial Park. The announcement will bring an additional 10-20 quality jobs to Claremore and more than $3 million in capital investment over the next few years.

"As a third generation Claremore resident, I am honored and excited to have the opportunity to celebrate the success Blue Arc has found in Rogers County," said Blue Arc Vice President Brian O'Dell. "The Claremore business community is unique. Because of the collaboration with our manufacturing partners and the support of city, county, and other non-profit leadership, we have been able to grow and expand into the operation you see today."

Family and veteran-owned Blue Arc Metal Specialties was founded in 1998 and opened its doors in Claremore in 2005. The company specializes in a variety of fields but has a proud history and passion for the aviation industry. They were designated as a Part 145 FAA Repair Station in 2020. Today, Blue Arc partners and serves a supply chain for numerous operations across the Claremore Industrial Park. The organization specializes in various welding processes, CNC plasma cutting, aircraft repair, research, and development, allowing them to support a variety of business sectors.

"As a family-owned business, we remain committed to producing top-quality products and taking care of both our customers and employees," said O'Dell. "Our new facility will allow us to continue this mission, create additional jobs to support our community and build a legacy for many generations to come."

"It is a privilege to support and celebrate the expansion of locally owned operations, such as Blue Arc," said Meggie Froman-Knight, Executive Director for the Claremore Industrial and Economic Development Authority (CIEDA). "The company has played an essential role in fostering economic development within the region through strategic partnerships across Claremore's manufacturing sector. I want to congratulate Blue Arc and the O'Dell family on this incredible accomplishment and we look forward to watching their continued growth and success."

To learn more about Blue Arc Metal Specialties, visit bluearcms.com.