CIEDA celebrates a successful 2022
December 20, 2022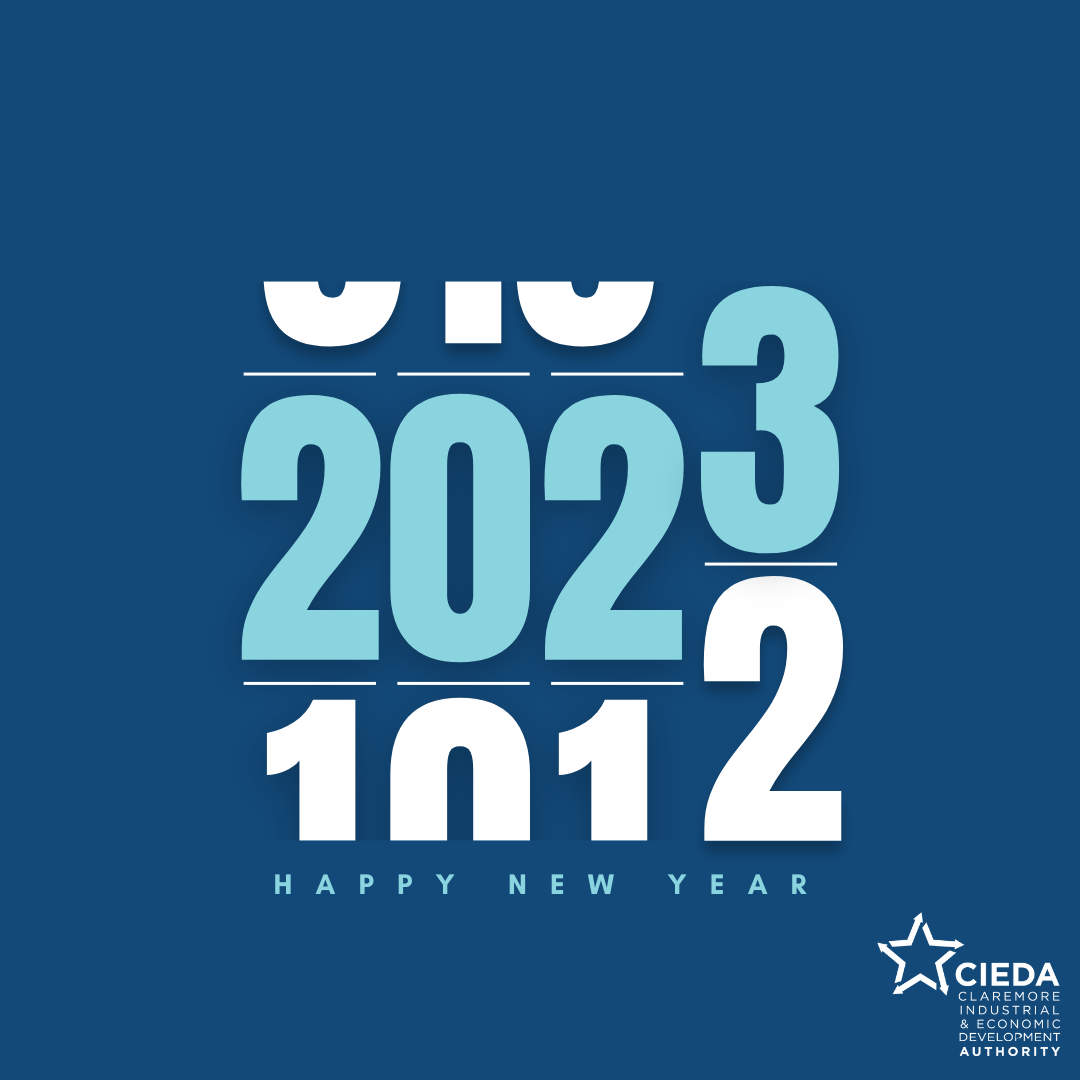 2022 was another exciting year for economic development in Rogers County. Our community celebrated new industrial attraction and multiple expansion announcements, witnessed transformation across our downtown corridor, and has been at the forefront of innovative talent development initiatives, ensuring a robust workforce pipeline. This includes the development of an innovative new career portal, careers.growclaremore.com, a centrally located, user-friendly job board allowing businesses and job seekers to advertise and search for open positions at no cost.
Downtown continued to transform, as we welcomed several new small businesses to the Lilac District. Because of our local entrepreneurs' innovative ideas and dedication, Claremore continues to offer residents and guests unique dining, retail and entertainment options. In 2022, our community celebrated the announcement of several exciting business openings downtown.
- Anvil Axe Co.
- Cabin Boys Brewery
- The Freckled Finch
- Kracken
- Marshall Sign
- The Oklahoma Pizza Company
As a community, we've started expanding into new industries. We are diligently working to ensure Claremore is positioned to partner with film and production crews, providing new opportunities for employment, sales tax growth and tourism attraction. The impact provided by the film industry has a ripple effect. It provides revenues across a community and other benefits that will be felt for many years. We are hopeful that this project will serve as a catalyst for future opportunities.
This year, we also joined together and had serious discussions surrounding childcare limitations. Together, we committed to collaborating to find reasonable solutions to ensure guardians have the services and support needed to actively participate in the workforce.
I am proud of our community's progress and am confident we are positioned for continued momentum and growth in the coming year.For a complete review of all the exciting things that took place in 2022, visit the News Section of growclaremore.com. I also encourage you to connect with us on social media to stay up-to-date on the latest economic development activities taking place in Rogers County.
Thank you for your partnership in our efforts. It is because of the support of our incredible community that we celebrate this year's successes.
Wishing you all a Happy Holiday Season!

Meggie Froman-Knight
CIEDA Executive Director