Claremore celebrates industrial sector growth as result of manufacturing investment
December 15, 2022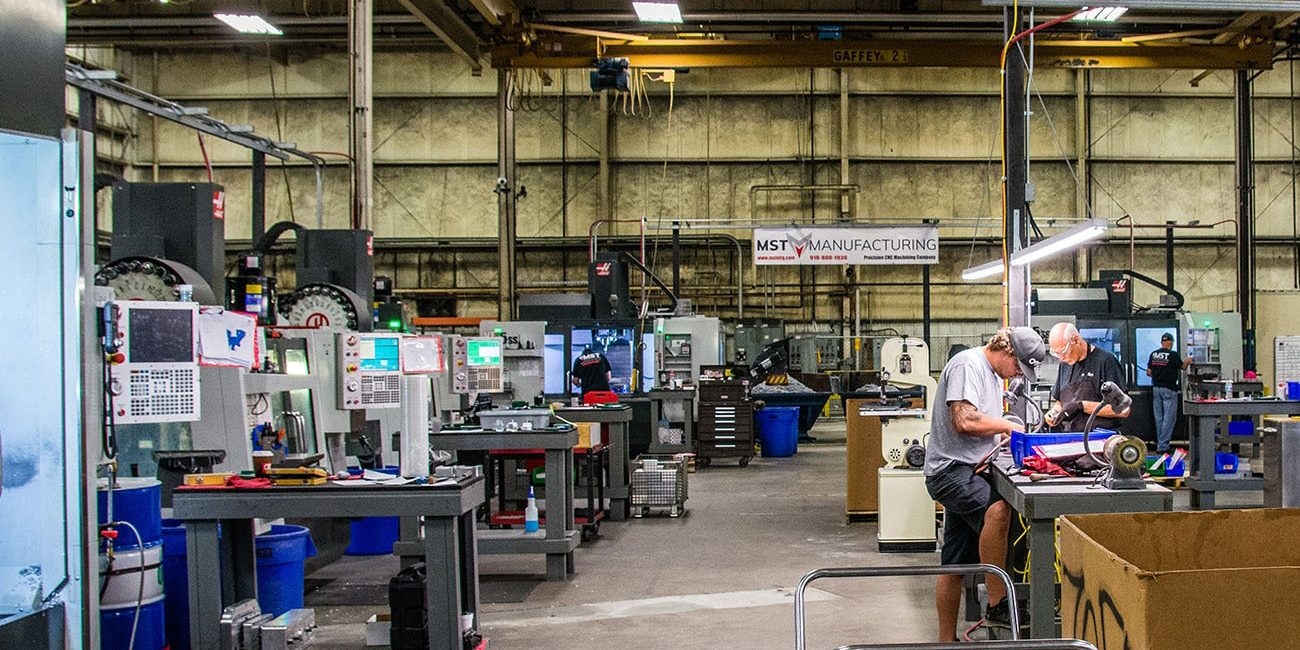 In a move hailed as an economic success, Claremore Industrial and Economic Development Authority (CIEDA) finalized the sale of a 60,000 square-foot manufacturing campus to MST Manufacturing, concluding an incentive agreement set in motion in 2018.
To aid the company in offsetting startup costs, CIEDA purchased an existing manufacturing space, which had been vacant for over one year, and offered MST a lease-to-purchase option. Due to this unique financing and incentive, MST was able to rapidly get its product to market, further enhancing and growing its impressive list of clientele. As a result, today, MST serves an impressive list of aerospace companies such as Spirit Aerosystems, Boeing, Gulfstream, Lockheed Martin, Northrop Grumman, Raytheon, Space X, Blue Origin and more. MST also collaborates with aerospace manufacturers like Pryer Aerospace, CPI Aerostructures, Ferra Aerospace and others.
After almost five full years of successful operations, MST has doubled in size each year and reached a new milestone, exceeding its sales projections in 2022 with monthly sales of $1 million and proud to be supporting a contract backlog exceeding $150 million.
"We are thrilled to reach an exciting milestone for our business," said Ken Statton, President and CEO of MST Manufacturing. "This purchase results from many hours of hard work and commitment on behalf of our entire organization. It is an accomplishment for not only myself but all MST employees. I appreciate the partnership of CIEDA and its assistance in positioning MST for a strong start, which allowed us to reach this point."
The MST Manufacturing incentive additionally served as a catalyst for economic growth in the Claremore Industrial Park, aiding in quality job growth and capital investment. MST offered to sublease a portion of its facility to another emerging local manufacturing entity, Blue Arc Metal Specialties.
This allowed Blue Arc to expand its existing Claremore operations. The company is in the process of moving to its own newly constructed facility on five acres in the Claremore Industrial Park following this partnership.

In addition to the wildly successful aerospace business, Kenny and his son, Steven, launched Liberty Forged, a custom wheel business specializing in wheels for the truck and lifted truck markets. Liberty Forged was founded within the incentivized facility in 2020 and has rapidly elevated to one of the premier wheel companies in the market. At the helm of this endeavor, Steven is emerging as a young leader in the industry, establishing a reputation for creating quality products, growing his workforce and acquiring machines.

"With the company's projected growth, Liberty Forged may very well be the next business to set up in the Industrial Park as a result of this economic development investment," Statton said.
MST also serves as a quality job provider, employing 41 positions and actively looking to grow its workforce. They are currently hiring a variety of positions, including CNC machinist, aircraft deburr and detail personnel, and material handlers. If you are interested in learning more, visit careers.growclaremore.com.
"CIEDA's partnerships with MST, Parts by MST and Liberty Forged serve as a prime example of how economic development incentives can create a domino effect resulting in a multitude of wins for a community," said CIEDA Executive Director Meggie Froman-Knight. "We are proud to celebrate the success MST has experienced and appreciate its continued investment and dedication to our community."