Rogers County hosts inaugural Recognition of Excellence Awards
October 27, 2022
Drafted by: CIEDA Staff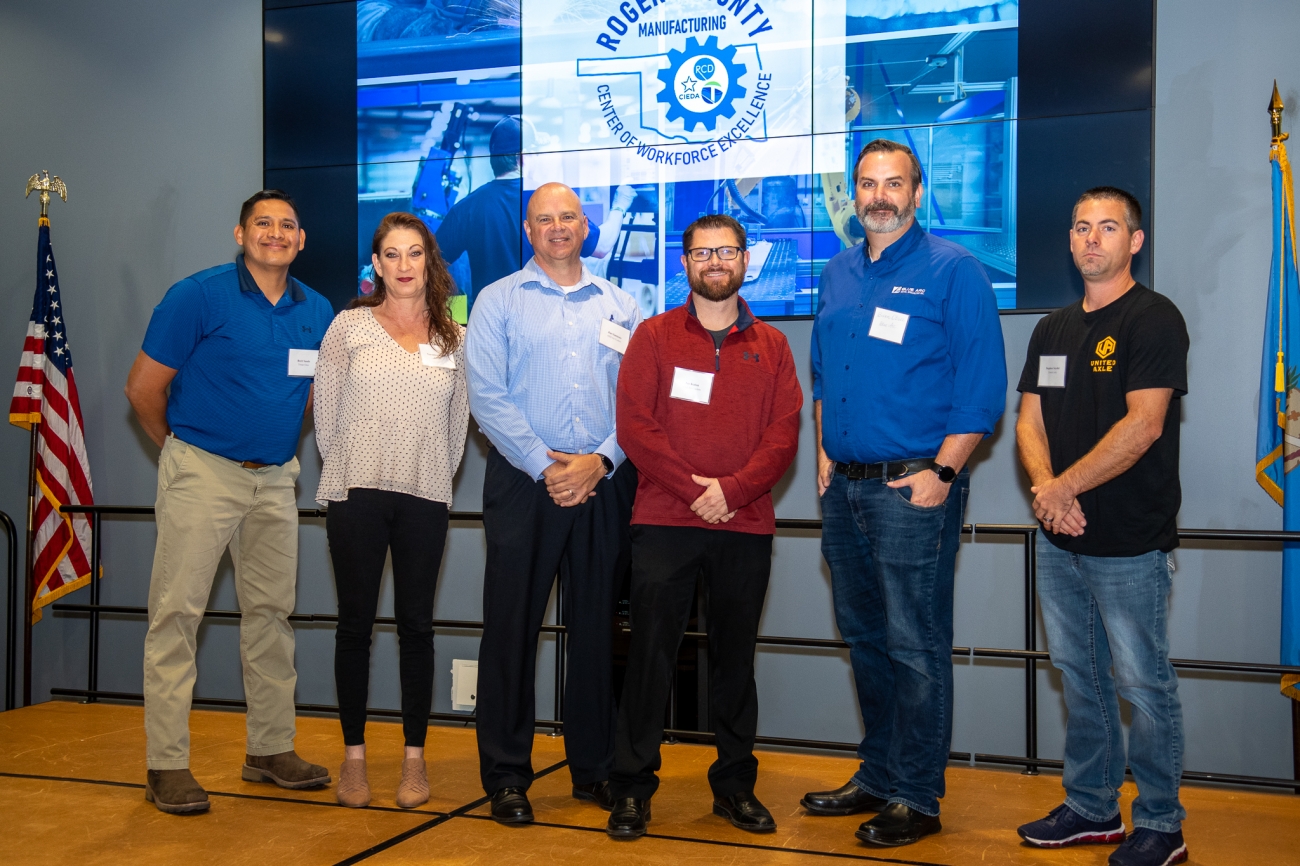 Business and community leaders gathered on Wednesday to celebrate the inaugural Recognition of Excellence Awards. Presented by the Rogers County Center for Manufacturing Workforce Excellence, these awards celebrate Rogers County's thriving industrial sector and the individuals who continue to create, innovate and drive our region forward.

"Award nominations were collected in six categories, identifying those leaders who are transforming their organizations, identifying solutions and paving the way for future manufacturing leaders," said Caitlyn Ngare, CIEDA Talent Development Specialist

Congratulations to the 2022 Recognition of Excellence Award Recipients.
Exceptional Hire | Brett Sands, Tristar Glass
Corporate Citizenship | Brian O'Dell, Blue Arc Metal Specialties
Supply Chain Solutions | Veronica Nichols, Kelvion Inc.
Champion of Change | Stephen Snyder, United Axle
Innovator in Manufacturing | Jay Katon, AXH air-coolers
AXH air-coolers was also honored as the 2022 Rogers County Manufacturing Company of the Year. The company was selected for its dedication to workforce development, investment in our community and collaborative approach, which has fostered regional business growth.

The 2022 Recognition of Excellence Awards were celebrated in conjunction with National Manufacturing Month. Launched annually on the first Friday in October, the goal of Manufacturing Month is to show the reality of modern manufacturing careers. The award ceremony was hosted at Northeast Tech's Claremore campus, and presented area tech students with an opportunity to interact with industry leaders while learning more about the companies and employment opportunities available in Rogers County.
"On behalf of the Center of Workforce Excellence, I would like to congratulate our 2022 award winners," Ngare said. "Each of these individuals represents the best in Oklahoma manufacturing and we are honored they have chosen to share their talents in Rogers County."