The Lilac District celebrates the opening of The Same Page
January 18, 2023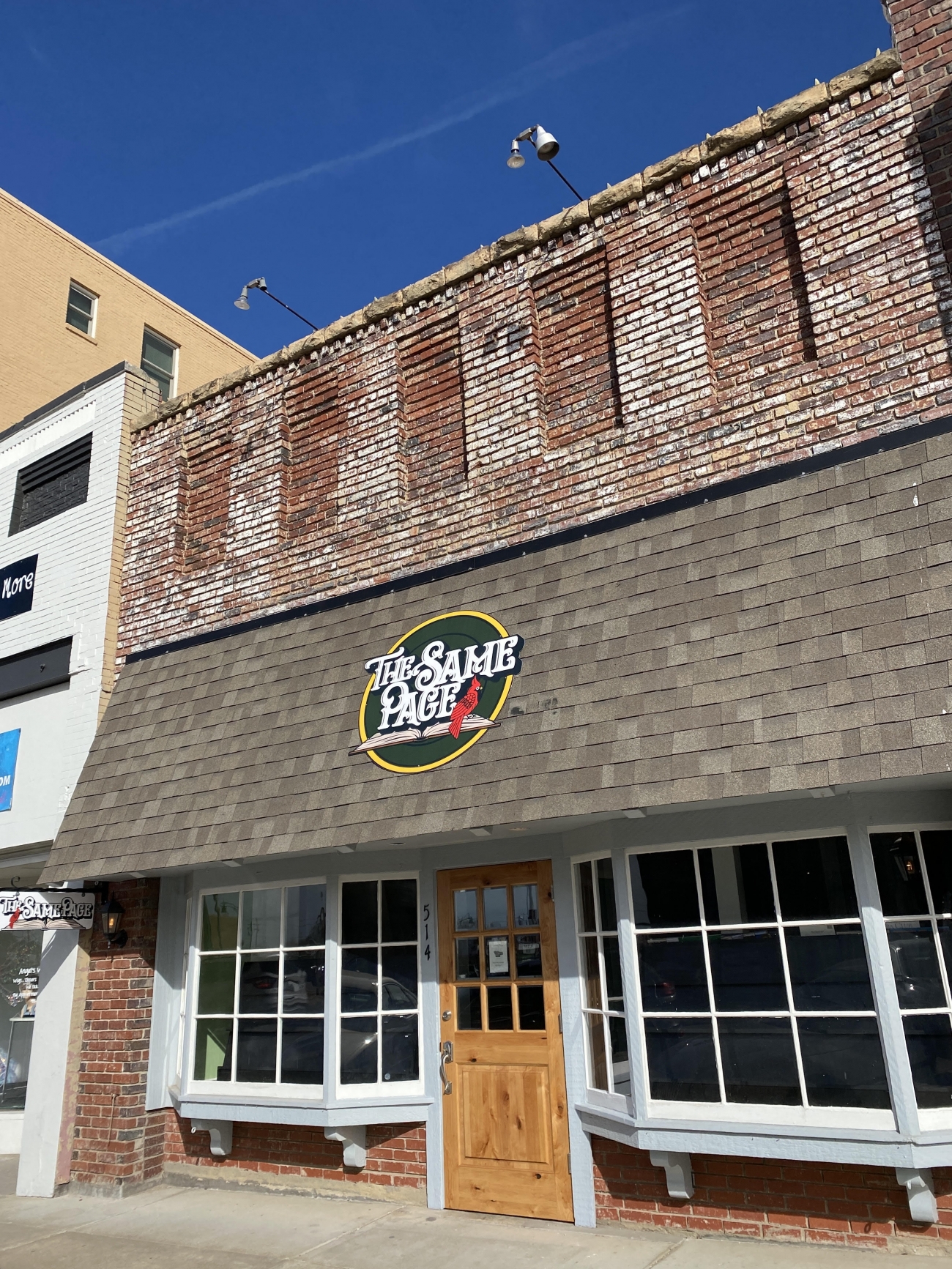 Big changes are happening in The Lilac District, with several new retail and dining locations opening. This weekend, Claremore's downtown district will welcome another new addition, The Same Page.
The Same Page is an independent, general-trade bookstore focused on community and sharing a love of books. Owner/Operator Katie Varner recently relocated to Claremore and fell in love with downtown during a holiday shopping trip. Varner co-owns the store with her mom, Laura Varner and sister, Kristin Johnstone.
"Not only does The Lilac District offer residents a unique shopping selection, but business owners are embraced with a sense of community," said Varner. "The Same Page was inspired by the love of stories my mom, sister, and I share. It has always been a dream of mine to share that love of books with others."
In addition to a variety of book genres, customers will also find puzzles, games, toys, stationery items and calendars on the store's shelves.
"Our goal is to provide a community-focused gathering space as well as sell books," said Varner. "Customers should visit us for our curated selection, knowledge, fun environment and enthusiasm for books."
The Same Page will host its grand opening celebration on Saturday, January 21, from 10 a.m. to 7:00 p.m. Guests will enjoy refreshments and prize drawings while perusing the store's wide selection of inventory.

"There is no better way to kick off 2023 than to celebrate this incredible milestone with Katie and her family," said Allison Dietzfeld, Executive Director for Claremore Main Street. "I am excited to witness the start of this new adventure for her in Claremore and encourage everyone to stop by and welcome her to The Lilac District."
Varner utilized the Claremore Industrial and Economic Development Authority's (CIEDA) business development services for support during the beginning phases of her business launch. CIEDA's small business platform centers around providing area entrepreneurs with the tools, training, and resources needed to be successful.
"I am incredibly grateful to Katie for taking a leap of faith and investing in our community," said Terri May Peters, Business Developer for the Claremore Industrial and Economic Development Authority (CIEDA). "She has an incredible passion for her business and we look forward to supporting her on her small business journey."
The Same Page is located at 514 W. Will Rogers Boulevard and will operate Tuesday through Saturday from 10:00 a.m. to 7:00 p.m. Customers can also order online at www.bookshop.org/shop/TheSamePage.
"We'd like to thank Terri May Peters for helping us make our dream of opening a bookstore in Claremore possible and our contractor, Mike Pharis of Revive Home Renovation, for making the incredible improvements to our building," said Varner. "We can't wait to open our doors and welcome the community in!"